Young Australian Hotel Drive Thru Bottle Shop
The Young Australian Hotel Drive-Thru is open 7 days a week. We close Christmas Day and Good Friday.
Our Thirsty Camel Drive-Thru, attached to the Young Australian Hotel has regular specials, so make sure you drive through to stock up for your next occasion.
Convenient shopping with excellent customer service. Your purchases can be delivered straight to your car. No need to worry about the weather – use our under cover driveway service.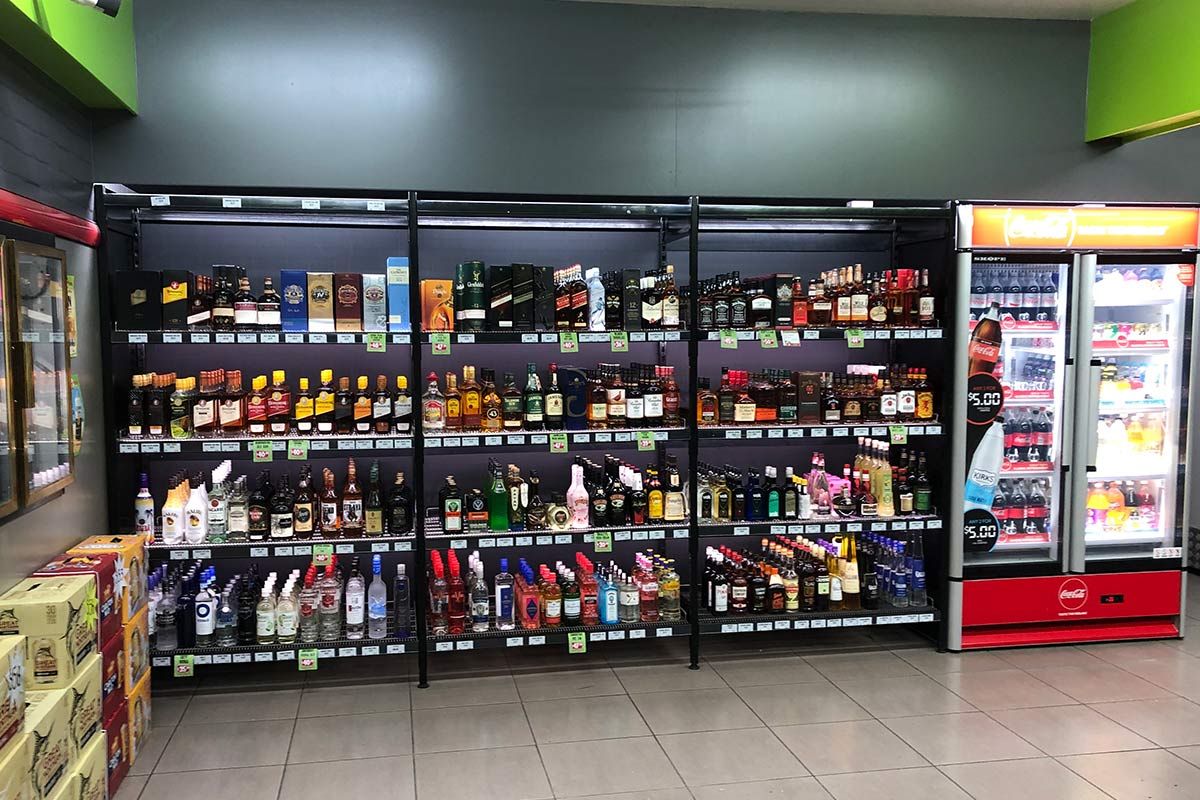 For a limited time, we have a supply of local seedless mandarins selling through the bottleshop.
Only 20c each. Grab a bag full!
Bundy Sarsaparilla Special
6pk for $23
Limited stock
While stocks last
Everyday Price
Finlandia Vodka – $37.99
While stocks last
Strongbow Special
Strongbow Stubbies
Ctn $49.99
6pk $14.99

Strongbow Cans
10pk $19.99
While stocks last
Wild Turkey Limited Edition
4 Pack for $30.99
While stocks last
Wild Turkey Special
700ml for $44.99
While stocks last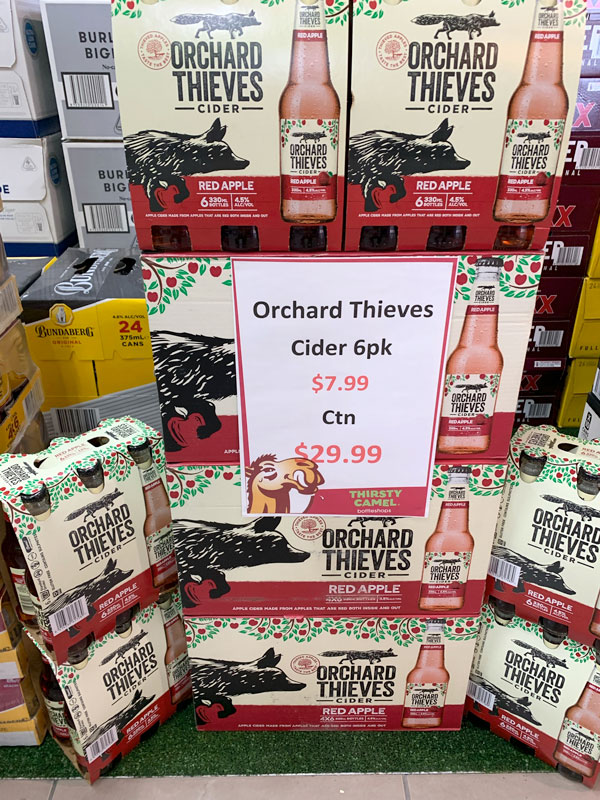 Orchard of Thieves Special - While Stocks Last
6pk $7.99
Ctn $29.99
While stocks last
Dee Vine Estate Wine Casks
Only $9 for a 4 litre cask
While stocks Last
CQ Spritz Range- $9.00 - 4 PK - Carton $43 - 24 in a carton
Be quick
While stocks last
All Coolabah Casks - only $10 each
Be quick
While stocks last
Great Northern Zero Cans
Tastes like real beer
Looks like real beer
For the times that real beer isn't an option
$12 per 6pk – $32 per ctn for both cans and stubbies
While stocks last
Find us at 59 Perry Street, North Bundaberg
Location
Next to
Young Australian Hotel
59 Perry Street
North Bundaberg
Contact
Phone: 07 4153 1553
Bottleshop Opening Hours
SUN, MON, TUES, WED, THURS
10am-9pm
FRI, SAT
10am-10pm
Anzac Day
1pm-9pm
Good Friday & Christmas Day
Closed